Federal Way Concrete Pumping

•

Concrete Pump Truck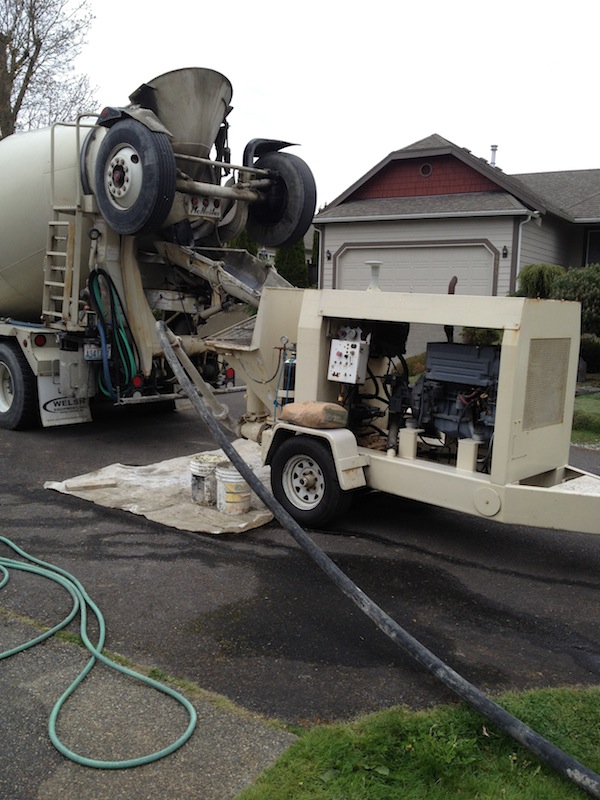 When people and businesses around the Federal Way area find that they are in need of a concrete pump truck service, they know just who to call: Lakeside Concrete Pumping. With almost 20 years of experience in the industry and some of the most versatile concrete pump trucks in the industry, Lakeside Concrete Pumping has the knowledge and equipment to tackle any job, no matter how big or how small, and complete it with the highest quality of workmanship.
Highly Experienced Concrete Pump Truck Crews
Locally Owned and Operated Federal Way Area Company
Highest Attention and Commitment to Customer Satisfaction

Almost 20 Years of Experience Providing Solutions in the Industry
2" Line Concrete Pump Trucks in Federal Way

•

We Pump Concrete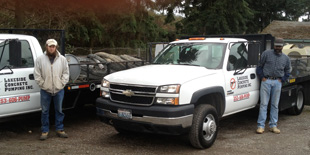 With our specialized 2" line on our concrete pump trucks, you don't have to be a linebacker just to direct the flow to the area needed. This ease of use also transfers into quality of work as well.
Now that not as much energy is expended just trying to keep the nozzle aimed correctly, far more effort can be put into getting everything else done correctly.


Another advantage to using Lakeside Concrete Pumping is for Federal Way homes or commercial properties that are being built or remodeled on the side of a hill or cliff.
With the great range that our concrete pump trucks can provide, we'll cut out those wheelbarrow-carting trips to the backside of your project that you were dreading.
In just a few minutes, we'll be able to do what would have taken you all day.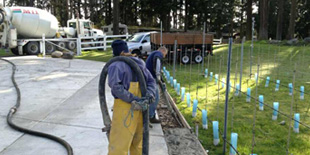 Not only is our concrete pumping service faster, it's also cleaner. Gone is the time needed to clean up after the concrete pump truck has driven off. Our top of the line equipment, and highly experienced operators help keep the clean up to a minimum.


At Lakeside Concrete Pumping, our commitment is to you, the customer. We have been committed to customer satisfaction since the day we were founded almost 20 years ago. It is that commitment that has built our good name in the community and as a company that would recommend a client to someone else if we think it's the best course of action for them, rather than take the job ourselves and not have the ability to provide them with the best service available.


Call Lakeside Concrete Pumping today for all your Federal Way projects. Let us earn your business today!