Controlled Density Fill Has Many Uses in Olalla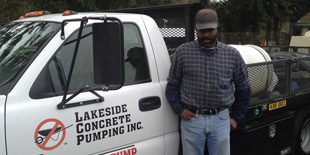 Are you a contractor or construction professional considering different concrete formulas for your needs? Controlled density fill is a great product for anyone in Olalla, WA looking for:
Dense, cementitious materials
Easy flowable fill
Sturdy materials that hold up to temperature changes
Materials easier to excavate than regular concrete
We at Lakeside Concrete Pumping are controlled density fill experts in the Olalla area. We have over 20 years experience in the concrete industry and have unique controlled density fill mix designs for each use.
We know that someone pouring a patio will need a different formula than someone building the foundation of a commercial building. That's why you should trust our professionals for all your controlled density fill needs in Olalla.
Flowable Fill for Underground Utility Backfill in Olalla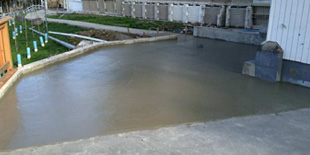 Are you hoping to backfill older utility pipes in the Olalla area? Are you wondering how you're going to pour traditional concrete, with its extensive curing time, into a horizontal pipe?
Flowable fill is a great option for utility backfill applications because it:
Can be done in series of backfill applications
Cures in short time (sometimes as little as an hour)
Adds extra strength and support to the structures above
Thanks to flowable fill, you won't have to worry about rat infestations, standing water concerns or extensive vandalism to your utility pipes. We have flowable fill specs that you can select to meet your needs.
CDF Concrete - Oil Tank Filling on Olalla Property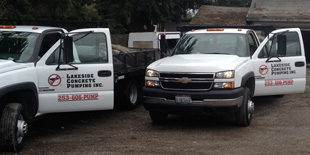 If you own a retired, empty oil tank, you know that there are risks associated with it. If the temperature gets too hot or a small spark ignites, the oil residue in your tank could go up in flames.
As this is a huge risk, oil tank owners have found that CDF concrete is a great way to prevent these problems.
CDF concrete is also:
Easily excavated
Used to maintain the interior quality of the tank
Affordable (we offer fair controlled density fill unit cost)
Easily poured
Known for curing quickly
If you want to save yourself from the hassles of your retired tank, call us. We'll help choose the correct CDF concrete formula for your needs and come to pour it at your convenience. Olalla contractors know controlled density fill is a great option for projects that normally need tons of backfill.
Call Lakeside Concrete Pumping at 206-452-4800 to order your CDF concrete in Olalla today.