Kent Concrete Pumping Company

•

Concrete Pump Trucks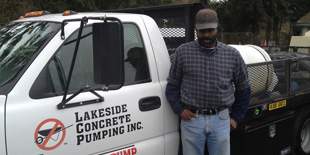 A winding concrete pathway through your new backyard urban escape garden can really enhance the look and accessibility.
Not to mention make upkeep a ton easier. And if you have a special someone in a wheelchair, now they can share your garden paradise with you.
Once you have made up your mind on how and where your winding pathway will go, you have to figure out how to get the concrete back behind your home.
A standard concrete truck could never fit through your gate and into your backyard.


This is where Lakeside Concrete Pumping comes in. A locally owned and operated concrete pump truck company, we have been serving Kent, WA and its surrounding areas for almost 20 years.
We'll pump your concrete up and over or around your home and in mere minutes, you'll be looking at your brand new addition to your garden paradise.
Residential & Commerical Concrete Pumping Service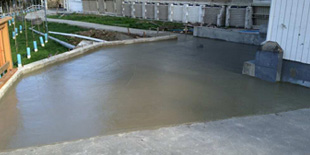 Our concrete pump trucks utilize a specialty 2" pump line that allows us to easily navigate your garden without harming anything.
Most concrete pump truck companies use a 4" pump line, just because it can pump slightly faster and they can get out of there quicker.
We gladly trade a few minutes of on the project time, for the quality of work that we produce. Our motto is that we aren't satisfied until you are satisfied with our work.
Local Kent Area Company
Serves Most of Western Washington from Kent to Thurston County
Gladly Work With Home Owners and Contractors Alike

Top of the Line Concrete Pump Trucks
Kent's Leader in Customer Service
At Lakeside Concrete Pumping, we put our commitment to customer service in to action.
It's not something that we just talk about a lot, it's something that we practice every day.
You'll see it in everything that we do; whether it is our owner talking to a homeowner for a half hour about how to solve a problem without even needing our service, or our concrete pump truck crews cleaning up after themselves without having to be asked.
We are committed to going the extra mile and always staying a step ahead of the competition.


We challenge you to find a company of any type around the Kent area that treats its customers half as well as we treat ours.


For Kent's best in concrete pumping, call Lakeside Concrete Pumping today!