Controlled Density Fill Has Many Uses in Belfair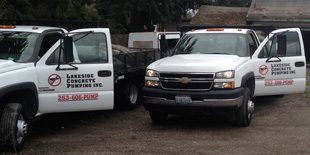 What if you could find a material that was:
Denser than concrete
Easily excavated if needed
Made with specifications to your application
Designed to withstand temperature better than regular concrete
That's what controlled density fill offers Belfair, WA builders, businesses and contractors. Whether you're backfilling utility pipes, laying the foundation for a new structure or just laying a high-traffic driveway, controlled density fill can help.
Because it has higher density and flows more easily than regular concrete, it's great for applications that normally require a lot of backfill and packing. Making flowable fill is a specialty of Lakeside Concrete Pumping.
You can call our team today to schedule your estimate, or you can talk to our consultants about CDF concrete cost.
Flowable Fill for Underground Utility Backfill in Belfair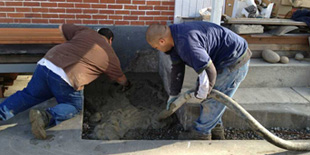 In many cities, sewer and conduit pipes lay unused and abandoned. Because they're not monitored or used, they become a bit of a risk to the city.
To prevent damage to your unused conduit or sewer pipes, utility providers and city contractors can use flowable fill to:
Prevent vandalism
Block the use of tunnels and pipes
Prevent environmental issues
Make new construction easier
Thanks to flowable fill in Belfair, there's no need for unused pipes and tunnels to stay open and cause problems. Flowable fill can also be used in underground pipes to help support the structures above, like overpasses, roads, buildings, etc. Our team know how to make flowable fill that matches your applications and density needs in Belfair, so call us today to get started.
CDF Concrete - Oil Tank Filling on Belfair Property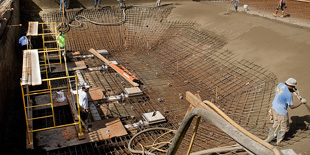 For more information about CDF concrete and flowable fill vs concrete, give us a call. Our team works with a variety of contractors and companies, from:
Residential and commercial construction
Municipal contractors
Utility providers
Oil and gas contractors
A major risk for oil tank owners in Belfair is the risk of fire from oil sludge that remains in oil tanks. If they get too hot or something causes a spark, an oil tank is a potential threat to the immediate area.
That's why we offer CDF concrete that reduces these risks. It also helps to preserve the safety of the tank, rather than letting it age without safety precautions. Easy to pour and fast to cure, CDF concrete is a great option for anyone looking to retire an oil tank.
Flowable fill can be used for residential, commercial and municipal applications in Belfair. Call Lakeside Concrete Pumping 206-452-4800 for a flowable fill cost estimate.