Controlled Density Fill Graham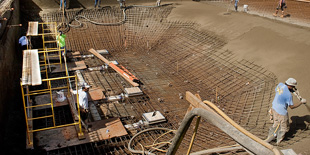 Are you thinking about filing your abandoned sewer system or pipelines? Then get in touch with us at Lakeside Concrete Pumping. With the help of our controlled density fill service in Graham, WA, you will be able to get the work done within minutes. Our flowable fill has the capacity to harden very quickly. However, this CDF concrete can be excavated if required.
With the help of our CDF concrete, you will be able to fill different areas like oil tanks, your properties' foundation, and more. Here are a few qualities that make our controlled density fill contractors in Graham worth considering:
Reliability
Certification
Professionalism
If you need to know more about how flowable fill works and why it is a good choice for your requirement, then get in touch with us today.
Flowable Fill Graham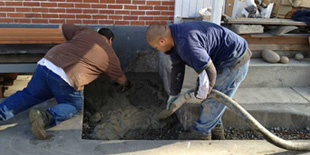 Since flowable fill can be maneuvered easily, it does not take much time for unloading. CDF concrete even gives a cleaner and less messy result compared to the granular material available. Therefore, using our controlled density fill service for your needs is highly recommended.
If you are still confused about why a controlled density fill is a more ideal choice, then you can talk to our experts to get answers to your questions. Some of the situations for which you can use our flowable fill service in Graham include:
Filling sewer or water lines
Pavement base
Conduit and pipe bedding
CDF concrete even levels itself neatly which is why you do not need additional manpower.
CDF Concrete Graham
Our team that works on projects related to controlled density fill is highly trained. They know how to handle flowable fill properly, so that every inch of the space can be packed with concrete. We have been offering our CDF concrete services for many years, which has given us the capability to work on even the most complex projects.
Another thing that allows us to give you great results when it comes to controlled density fill is the equipment we use. These are cutting edge tools and machinery which make working with flowable fill easy.
What makes us the best option for your CDF concrete requirement near Graham?:
Offering services for more than 20 years
Provide full clean-up afterward
Job is always completed on time
To book our CDF concrete service, you can get in touch with us right away. You can call us at Lakeside Concrete Pumping at (253) 954-1809 if you want to learn more about our controlled density fill service near Graham.