Spanaway Concrete Pumping

•

We Pump Concrete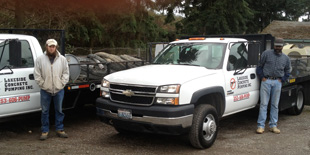 It doesn't matter if your Spanaway concrete project is a massive apartment building foundation, or just a small garden path behind your existing home; Lakeside Concrete Pumping is your solution.

With our specialized 2" line concrete pump trucks, you'll be able to bring concrete to even the most remote portions of your projects quickly and easily.
We can pump around entire homes, or sometimes even from a street away. We help turn impossible projects, into easily completed ones.
Almost 20 Years of Concrete Pumping Experience

Local Spanaway Area Company
Concrete Pump Trucks With Incredible Range
Serving Homeowners and Contractors Alike
Highest Level of Customer Satisfaction

No Project to Large or to Small
Spanaway Concrete Pump Trucks

•

Residential & Commercial Pumper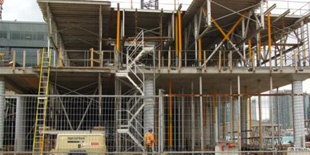 Our concrete pump trucks-with our incredible range, we can span all the way around an existing home while we pump concrete to a small patio out in the backyard, or even cross over set of fences to pour a concrete swimming pool in the middle of the backyard.


With our specialty 2" line concrete pump truck, you'll notice the ease of use comparative to using the standard 4" line trucks; which tend to be almost impossible for the normal person to use.
This ease of use translates into allowing more focus to be placed on quality of work rather than just struggling to keep hold of the line nozzle.


At Lakeside Concrete Pumping, we have built our business on the foundation of honesty, integrity, and superior service.
Our goal is not to just get a client and complete a job. Our goal is that each customer that we work for, is so impressed and happy with our work that they become a client for life. We understand the power of a word of mouth referral and cherish each and every one that we get.


If your Spanaway project is looking for solutions for a concrete problem, give us a call. We'll be more than happy to share any info we can, regardless if you end up using our concrete pump truck service or not.


Call Spanaway's best concrete pumping service and let us show you how Lakeside Concrete Pumping has built such a good name in the community.
You'll be amazed withour quality of service; we guarantee it and wont rest until you are satisfied!