Seattle Concrete Pumping

•

Concrete Pump Truck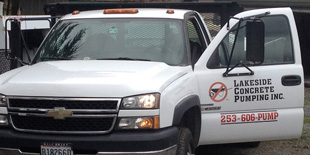 Have you ever tried to mix and pour your own concrete for a small project foundation?
Concrete is extremely heavy. And not only is it heavy, but after hours of carting wheelbarrow loads of concrete from mixer, to the spot it's needed, you'll find out that the concrete has dried funny and after all your hard work, you are left frustrated.
Local Seattle Concrete Pumping Trucks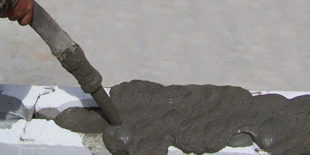 Lakeside Concrete Pumping is here to help! With our versatile and highly maneuverable 2" flexible line pumping system on our concrete pump trucks, you'll have your project done in no time.
You'll be shocked at the ease of use that our 2" flexible line brings to the table, and the possibilities of what we can do with it.

It doesn't matter if your project is a massive foundation covering acres of area, or just a small foundation for a tool shed behind your Seattle home, Lakeside Concrete Pumping is here to help get your project done right.
With almost 20 years of experience in the concrete pumping industry, we have a great amount of information that we gladly share with all our clients. Even if this means that sometimes you don't need to use our concrete pumping service, we would rather continue to build our reputation as we have for the past 20 years: with honesty and integrity.
Unparalleled Customer First Company Wide Mentality
Commitment to Excellence in All Our Work
Almost 20 Years of Experience in the Concrete Industry

Locally Owned Seattle Area Based Company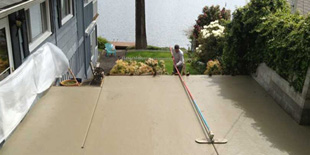 At Lakeside Concrete Pumping, we have helped homeowners and contractors alike all around the greater Seattle area, complete many difficult projects.
But we don't just pride ourselves in the difficulty of the project that we do, we take pride in how well we do it. While many companies seem to take pleasure in leaving a whirlwind mess behind once their concrete pump truck has driven away, you'll never get that treatment with us. We'll make sure that when you see our concrete pump truck drive away, you are completely satisfied with our work, or we'll work until you are.

Call Seattle's #1 concrete pump truck service. Call Lakeside Concrete Pumping today!