Controlled Density Fill Has Many Uses in Bremerton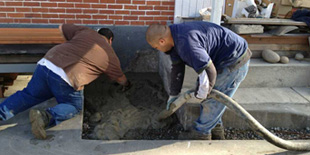 What if you could make your concrete project easier by using materials that are denser, more durable and more easily backfilled than traditional concrete?
Controlled density concrete is becoming a favorite among Bremerton, WA contractors for:
Residential construction
Municipal transportation departments
Commercial applications
Utility and oil companies
Whether you want to pour a highly supported driveway or backfill some old tunnels, controlled density fill is a great option. Lakeside Concrete Pumping are controlled density fill experts and we have over 20 years of experience in the concrete industry.
Flowable Fill for Underground Utility Backfill in Bremerton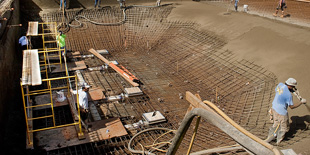 One of our most frequent flowable fill applications is underground utility backfill. When it comes to old pipes and tunnels underground, they are both a huge risk and a huge attraction for vandals and rats.
We don't want you to have to worry about the potential risks associated with abandoned utility pipes, which is why we offer flowable fill in Bremerton. Flowable fill is:
Affordable
Durable
Resistant to temperature fluctuations
Because flowable fill cures so fast, it's also easier to use in horizontal pipes that require a lot of material to backfill. You can trust our professionals to fill the tunnel properly, let it cure and continue the work until the backfill is complete.
We also offer different flowable fill specs in Bremerton to make sure the density, strength and materials are right for your project.
CDF Concrete - Oil Tank Filling on Bremerton Property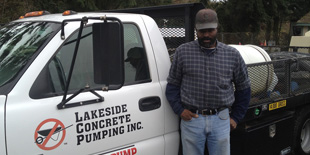 You would think old oil tanks can be left alone in a junkyard somewhere without worrying about them. Unfortunately, because there is usually a trace of oil still remaining, they pose a fire risk in high temperatures and when exposed to sparks or electricity.
Many oil tank companies have found that concrete backfill resolves these issues, but it can be hard to use because traditional concrete:
Takes too long to cure
Damages the tank
May not be dense enough to cover the interior
CDF concrete, on the other hand, cures quickly and handles extreme temperatures well. It is also cost-effective and easy to use as backfill. Making flowable fill and high quality CDF concrete is our speciality in Bremerton. Let us know what your backfill needs are and we'll create the controlled density fill mix design that fits them.
Lakeside Concrete Pumping is the name to remember when you need CDF concrete in Bremerton. Call us at 206-452-4800.