Controlled Density Fill Yelm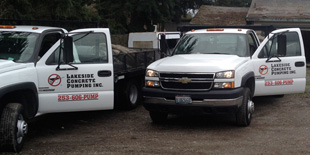 Founded in 1994 to meet diverse needs for concrete mix supply, Lakeside Concrete Pumping has established itself as one of the leading sources for controlled density fill in the Yelm, WA area.
This is a cementious material that is commonly used for non-structural work in construction projects. Other terms used for controlled density fill are flowable mortar, flowable fill, unshrinkable fill, CDF concrete and lean-mix backfill.
We offer the mortar as an alternative to compacted gravel. Controlled density fill is not a substitute for concrete and is different from it in many ways. CDF concrete:
Is more runny in consistency.
Does not need to be compacted or cured
Has lesser strength
Cannot resist freezing, chemicals, or abrasive action
Are you interested in learning more regarding flowable fill vs concrete? Do you want a quote on CDF concrete cost? Do you wish to schedule delivery of controlled density fill to your Yelm property? Give us a call right away.
Flowable Fill Yelm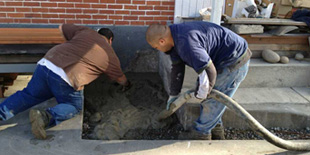 Property owners sometimes express their concern to us about the relatively low flowable fill compressive strength. They wonder whether it is really advisable to use the material. We would like to reassure them that though CDF cannot replace concrete, it is an excellent and economical backfill material.
Filling up of pavement bases, floor slab bases, foundation sub-bases, conduit bedding, utility trenches, abandoned water/sewer lines, unused underground storage tanks, deserted mines and tunnel shafts are some of the common uses of flowable fill on Yelm properties.
Some properties of the material that make it ideal for such projects are:
Self-compacting (so, great for filling inaccessible areas)
Controllable, self-leveling, and stable
Good load-bearing capacity
Easy to excavate
Since placement of controlled density fill does not require much time or labor, it is economical to use.
CDF Concrete Yelm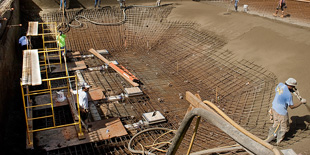 We cater to a diverse clientele, supplying CDF concrete in the Yelm area for all big and small jobs. Feel free to ask us for controlled density fill mix design and delivery for your project, whether you are a:
Property owner
CDF supplier
Underground utility company
Oil tank abandonment specialist
Our company is staffed by diligent technicians with proven skills for making flowable fill and offloading it on site. We have invested in powerful ten-yard trucks with easily maneuverable pumping equipment.
Count on us for timely, efficient, non-messy and hassle-free supply of CDF concrete to your location. Let Lakeside Concrete Pumping meet all your needs for flowable fill in Yelm. Call (206) 452-4800.