Tacoma Concrete Pumping Contractor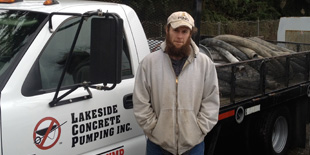 There are many ways a concrete pump truck can make your Tacoma area concrete project easier.
Requiring less time and labor then conventional methods, concrete pumping is the next step in concrete delivery technology. Whether it's a driveway, walkway, foundation or whatever you may need, Lakeside Concrete Pumping has the experience to make your project a success.


With nearly 20 years industry experience, Lakeside Concrete Pumping has been helping families and contractors alike with all their concrete needs.
We not only have the experience to get the job done right and on time, but also the integrity to not charge you for any mistakes that are not your fault. We also have the honesty to tell you if we are not the best option for you and to guide to the one that is.
Nearly 20 years experience in the Industry
Locally Owned and Operated in the Tacoma area
Unique 2" Concrete Pumping lines

Unparalleled Flexibility and Precision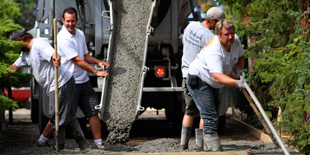 We use specialized 2" flexible lines on our concrete pumping trucks that allow for greater maneuverability and greater ease of use. This system offers better control and less clean up compared to other concrete pumping systems. This means the concrete gets where it's needed with speed and precision.


When our trucks leave, you will be left with a cleaner jobsite and a project that is done right and on time, the first time. Our Concrete Pumping Trucks also mean less impact on the jobsite with the concrete being delivered fast and where its needed, opposed to slower conventional methods. This also means you can get to the next phase faster.
Tacoma Concrete Pump Trucks

•

Residential & Commercial Pumper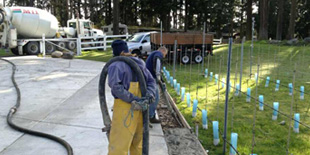 Lakeside Concrete Pumping is local, family owned and operated, and close to Tacoma and neighboring areas. Let us put our experience and knowledge to work for you, saving you both time and money.
We can help you with planning, pumping and problem solving, what ever your project and whatever the stage, we can help you make your concrete project a success. We work hard to make every customers project a success.
Don't trust concrete pumping needs to a company that is only interested in the bottom dollar, choose a company that puts you first and has the experience and knowledge to back it up. Choose Lakeside Concrete Pumping.

Call us today and find out why contractors and families both rely on Lakeside Concrete Pumping for all their concrete pumping needs.