Port Orchard Concrete Pumping •

We Pump Concrete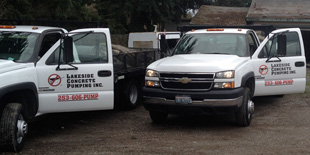 There are many reasons how concrete pump trucks can make your Port Orchard concrete project easier.
Whether you are getting ready to pour a foundation for your new home, or just trying to add a new concrete walkway through a garden paradise in your own back yard, a concrete pump truck can make getting loads of concrete to the exact spot it's needed, a cinch.


Lakeside Concrete Pumping has been helping families and contractors all around the Port Orchard area with their concrete pumping needs for almost 20 years now.
Not only do we have the experience necessary to ensure you get your job done correctly and on time the first time, but we also have the integrity to realize when we truly are not your best option, and the honesty to guide you somewhere else.
Almost 20 Years in the Concrete Pumping Industry
Locally Owned and Operated Port Orchard Area Company
Specialized 2" Line Concrete Pump Trucks
Unequaled Ease of Use and Flexibility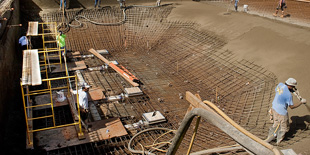 Our concrete pump trucks use a specialized 2" flexible line pumping system that is not only easy to maneuver, but is also able to be manned with much less force and endurance than the standard 4" lines that you often will see out on construction job sites.

We are also committed to keeping your job site as clean as possible. Where with other concrete pump truck companies, you seem to be cleaning up the mess for hours after they are gone, at Lakeside Concrete Pumping, when our trucks roll away, you will immediately notice much less mess.
Port Orchard Concrete Pump Trucks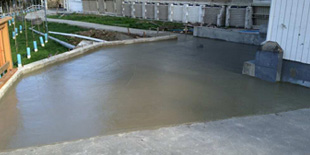 Lakeside Concrete Pumping is a local family owned concrete pumping service close to Port Orchard and the neighboring area. With our experience in both concrete planning and problem solving, a call to Lakeside Concrete Pumping will save you both time and money in the end.
And our commitment to you that you will never pay for something that isn't your fault, ensures that your satisfaction is guaranteed.

Don't trust your concrete pumping to a company that only cares about making today's sale. Lakeside Concrete Pumping is committed to working our hardest to turn each customer that we have, into a customer for life.

When Port Orchard needs a concrete pump truck, see why they call Lakeside Concrete Pumping. Call us and let us work to earn your business today!