Kitsap County Concrete Pumping

•

Concrete Pump Truck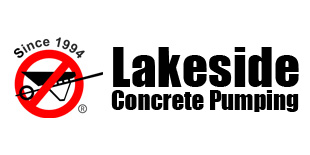 Lakeside Concrete Pumping Inc. has been servicing the Kitsap County area since 1994 helping homeowners, residential and commercial contractors completing their projects with a timely and professional service.
Lakeside Concrete Pumping is Kitsap County's largest 2" line pump company. We are here to help make your life and project easier and profitable.
Why beat yourself to death with a wheelbarrow, pay for extra labor or truck time at $1.75 per minute to the ready mix company because you can't offload the ready mix truck in less than 7 minutes per yard.
When we can do it for you avoiding all the pitfalls allowing you to concentrate on producing a great finished project.
Almost 20 years in the concrete pumping industry

Long term employees

Specialized 2" line pumps

Locally owned and operated in the Kitsap area

Lakeside Concrete Pumping uses 2" lines making it easy to move around and operate with a lot less mess compared to larger systems. This allows us to not only do regular foundations and patios. It gives us the flexibility to do the difficult areas like in a 2-foot crawl space or other limited space areas with ease.
Concrete Pumping

•

Residential & Commercial Property Owners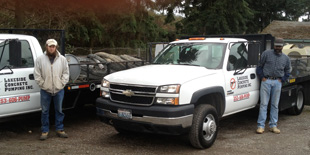 Lakeside Concrete Pumping is a local family owned concrete pumping company serving Kitsap County and surrounding areas.
With our experience in concrete pumping, concrete construction and our customer service, it's easy to see why Lakeside Concrete Pumping is Kitsap County's best choice.
Don't trust your concrete pumping needs to a company that only cares about today's sale. Lakeside Concrete Pumping is here to make you a life long customer, a company that you would recommend to others.
When Kitsap County needs a concrete pumping service, see why they call Lakeside Concrete Pumping first. Call us today and let us help you with your project.