Controlled Density Fill Has Many Uses in Shelton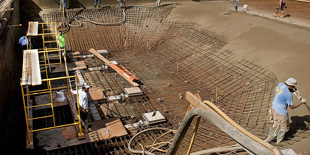 If you're a construction professional, a utility provider or you run an oil transportation company, odds are you could benefit from controlled density fill.
This cementitious material is:
Known for its quick hardening time
Easily excavated in some applications
Dense enough to not need packing or backfill
Based on the specific application of controlled density fill, Shelton, WA contractors can order specific formulas of CDF. At Lakeside Concrete Pumping, we work with contractors and businesses of all types and sizes to create the right controlled density fill mix design for them.
We take into account things like the intent of the project (sub-base for foundation for a building) and the weight load expected (vehicles). Then, we decide on the right amount and formula and deliver it right to your site. Contact our team if you're curious about our CDF concrete cost.
Flowable Fill for Underground Utility Backfill in Shelton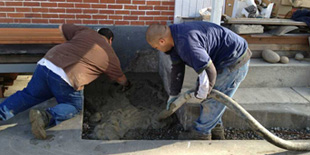 Unlike traditional concrete, flowable fill is built for:
Extensive weight bearing
Temperature fluctuations
Hard-to-fill places
Many utility providers in Shelton use flowable fill in certain densities and formulas to backfill old sewer or conduit pipes that are not going to be excavated. This prevents potential for vandalism and unmonitored environmental risks, and allows for other structures to built above and around the pipes or tunnels.
Because it is highly durable against all temperatures, flowable fill is a great option for utility companies who want to fill the pipes without worrying about future damage or the need to go back in. Learn more about the flowable fill compressive strength and the cost of different units by calling our CDF concrete team in Shelton today.
CDF Concrete - Oil Tank Filling on Shelton Property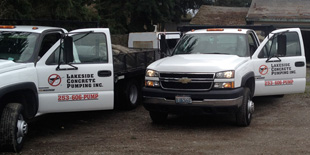 CDF concrete is becoming a popular fill material when building, as well as for various oil and gas operations. As it turns out, CDF concrete is great for oil tank filling in Shelton and the surrounding areas.
This is because CDF concrete:
Preserves the quality of the tank and prevents leaks
Can withstand excessive heat and cold
Prevents fire risks that oil residue can pose
This saves oil tank owners and companies a lot of money, while also making it easy for them to retain some of their assets for future use. Our team are experts at making flowable fill to the right density for your needs. The controlled density fill unit cost depends on the size of the tank and specific CDF fill used for your project.
Controlled density fill has a number of applications. Call Lakeside Concrete Pumping in Shelton at 206-452-4800 to discuss.