Gig Harbor Concrete Pumping

•

Concrete Pump Truck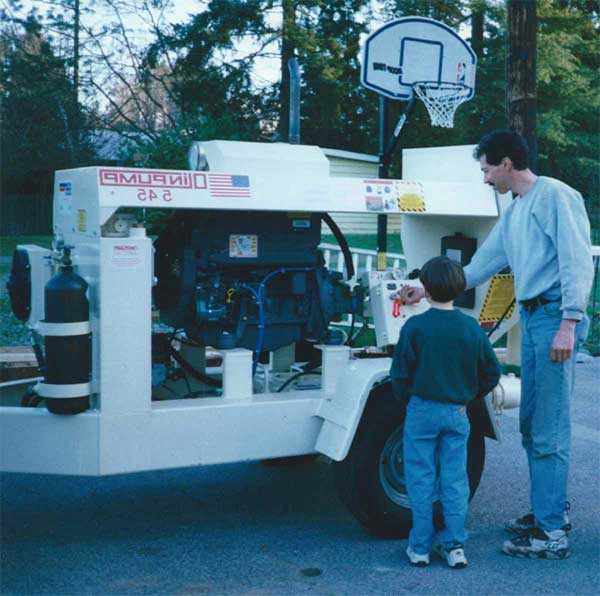 There are several ways a concrete pump truck can make your Gig Harbor, WA concrete project a success. From driveways to walkways, foundations to patios, a concrete pump truck can get the concrete where you need it with ease and precision. Let our concrete pump trucks do the work for you.


Lakeside Concrete Pumping has been in the concrete business for nearly 20 years now, helping families and contractors with all their concrete pumping needs.

We have the experience to get the job done right, but also the integrity to know when our services are not the best option for your concrete project, and the honesty to guide you in the right direction.


Nearly 20 years in the Concrete Pumping Industry
Locally Owned and Operated in the Gig Harbor area
Modern Concrete Pump Trucks with Specialized 2" Lines

Unparalleled Flexibility and Precision
We Pump Concrete for Residential & Commercial Customers in Gig Harbor
Unique to our Concrete Pump Trucks are a specialized 2" flexible line pumping system. This system allows for greater maneuverability and greater ease of use. This means the concrete gets where it's needed and with less clean up.


We are committed to leaving your Gig Harbor concrete project with minimal cleanup. Our 2" flex system requires less force to maneuver with less spillage and greater control of the concrete. At Lakeside Concrete Pumping, you'll notice a difference when our trucks leave a project with much less clean up than other companies concrete pumping systems.
Gig Harbor Concrete Pump Trucks
Lakeside Concrete Pumping is family owned and operated, local, and close to Gig Harbor and neighboring areas. Let us save you time and money by putting our knowledge and experience to work for you. With experience in concrete planning, pumping and problem solving, we can handle all of your concrete pumping needs. We are committed to our customers and will never charge you for a mistake that is not yours; our customer's satisfaction is our priority.


Don't trust your concrete pumping needs to just any company, choose one that puts its customers first, that has the experience to get the job done right and with minimal cleanup, choose Lakeside Concrete Pumping.


Call us today and find out why families and contractors alike call Lakeside Concrete Pumping for their Gig Harbor area concrete projects, and why they keep calling. We work hard to turn every customer into a customer for life.