Controlled Density Fill Thurston County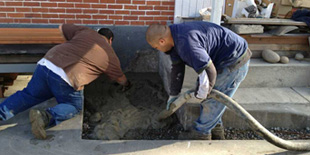 If you need flowable fill for your property or structure, then getting in touch with us at Lakeside Concrete Pumping is the right way to go. With the help of our controlled density fill service in Thurston County, WA, you will be able to get your concrete work finished quickly. Our CDF concrete pumping service is also available for different localities of the region.
The thing that makes our CDF concrete service popular is its versatility. The material can be used for a number of different situations and is easy to manage. All this makes it a good option for every kind of project.
Contractors working on our controlled density fill service in Thurston County are:
Skilled
Trained
Experienced
Our company has been pumping flowable fill for more than 20 years.
Flowable Fill Thurston County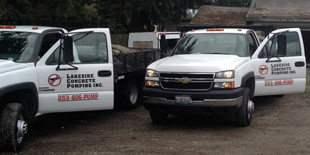 Even though controlled density fill is easily maneuverable, you still need skilled contractors to efficiently install it. When you get in touch with our company, you are able to hire certified individuals for your CDF concrete job. In short, the overall results after we pump flowable fill at your suggested location will be clean and precise.
Our contractors are certified professionals who can work on every type of controlled density fill job. They can even help you understand the different places for which you can use our CDF concrete service.
Our flowable fill service around Thurston County can be used for the following:
Filling oil tanks
Structural fill
Foundation support
Get in touch with us today to learn more.
CDF Concrete Thurston County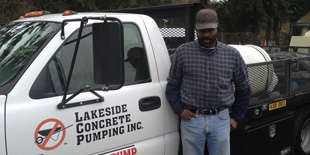 CDF concrete can harden quickly and can showcase impeccable load-bearing strength. This is yet another reason why property owners are now using controlled density fill as opposed to traditional methods. Moreover, the flowable fill can also be excavated if needed which makes it a more versatile material.
To add to this, our controlled density fill concrete can be unloaded within minutes which saves you from long labor hours. This, in turn, will reduce your expenses significantly.
Here is why you should give us a call for all your CDF concrete needs in Thurston County:
We offer affordable concrete services
Our offload time is minimal
For easy use maneuverable equipment available
You can get in touch with our team today for a custom flowable fill service quote. Do you need a controlled density fill for your Thurston County property? Call Lakeside Concrete Pumping at (253) 954-1809.