We Can Create a Concrete Patio on Your Federal Way Property 
Your home is your most prized possession and you always want it to look its best. Patios and driveways are the first areas visible to outsiders, which is why you naturally want them to look great.
Lakewood Concrete Pumping provides exquisite quality concrete patio installation services in Federal Way, WA. With our unique and different concrete patio design ideas, you can create patios that:
Are aesthetically beautiful
Increase the value of your home
Are long-lasting
Require minimum maintenance
If you are worried about the concrete patio cost, let us assure you that we offer the most affordable services that give you great value for your money. You can rely on us for superior quality concrete porch installation.
Concrete Patios for Federal Way Homes and Businesses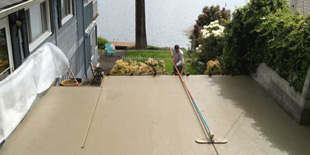 Earlier patios that were made in concrete were simple with minimalist designs. Times have changed, however, and you can now find customized concrete patios in Federal Way homes and businesses.
This is thanks to new techniques introduced in the installation of concrete patios. When you choose us for the installation of concrete patios in your home and business premises, we give you the chance to choose the type of patios that you want, whether traditional or:
Stained
Stamped
Decorative
Each of these types of concrete patios has their own unique advantages and you can choose any of them to make your patios look wonderful.
However, if you are unable to make a choice, you can take the help of our consultants and they will suggest suitable designs for appropriate concrete patio installation.
Why Call Us for a Concrete Patio Installation in Federal Way?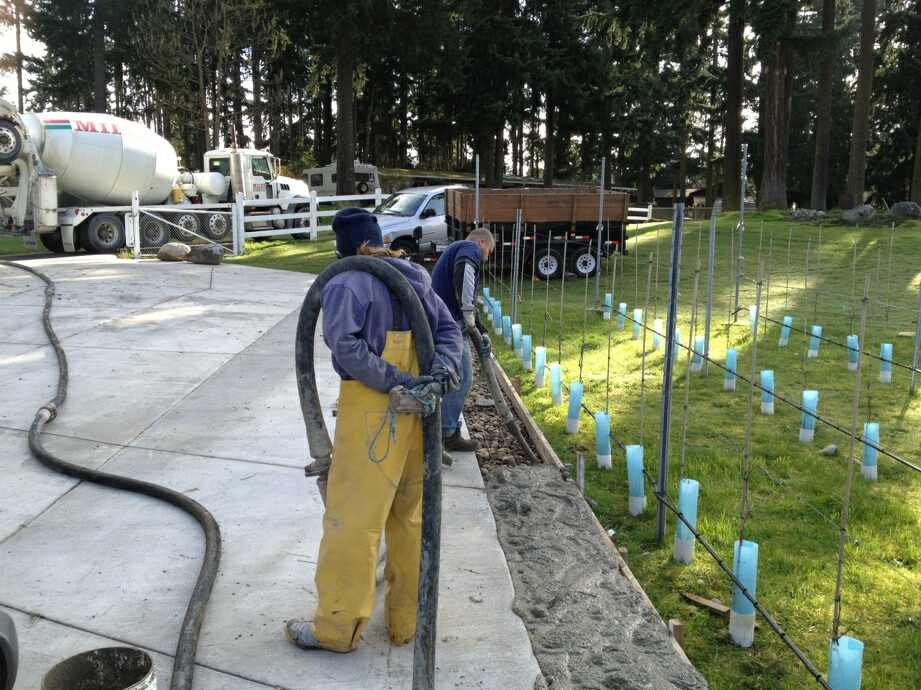 When it is about style and magnificence within a budget, concrete patio installation is a top choice for many property owners.
You can call us for concrete patio installation in Federal Way because we offer superior services. To give the dull and drab grey concrete life, we use:
Acrylic stains
Concrete dyes
Integrated colors
Variety of finishes
Acid stains
Being trustworthy and reputed, we always use the best quality materials. Our technicians are well-trained and use the latest machines and equipment to pump concrete, even in hard-to-reach backyards or narrow properties.
With us as their chosen company for concrete patio installation, Federal Way residents need not worry about anything, as we take care of everything from design to maintenance.
Feel free to contact Lakewood Concrete Pumping at 253-444-6710 for installation of any type of concrete patios in Federal Way.