Controlled Density Fill has Many Uses in Federal Way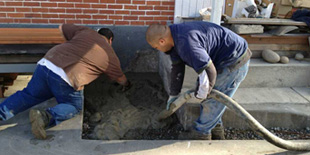 Whether you want to fill an abandoned sewer line or an unusable oil tank, using CDF concrete is the best option.
However, you will require the services of a reliable company that provides flowable fill in the designated area.
Lakeside Concrete Pumping is a reliable and established company that offers high quality services for controlled density fill services in Federal Way, WA.
As an experienced company, we will provide the controlled density fill mix design to fit your needs.
You can use the controlled density fill for:
Pavement and foundation sub-base
Filling oil tanks
Structural and slab backfill
Conduit and pipe bedding
If you are concerned about the controlled density fill unit cost then let us assure you that we charge reasonably. You can get a prior estimate from our experts for the amount of CDF concrete required.
Flowable Fill for Underground Utility Backfill in Federal Way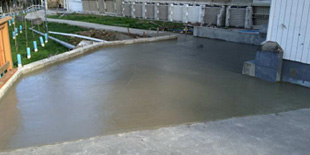 If there is a large area that needs to be filled with concrete, it would take lots of time and effort to do the work manually.
In contrast, the task can be quickly completed with the help of the flowable fill of CDF concrete.
We provide high quality services for flowable fill in Federal Way.
The flowable fill is better than manual compaction because it provides:
Faster delivery for the CDF concrete
Rapid hardening and setting of the concrete
Concrete that self compacts and levels
You can rely on our company for affordable flowable fill services. We use the flowable fill calculator to ascertain the amount of controlled density fill material required.
CDF Concrete - Oil Tank Filling on Federal Way Property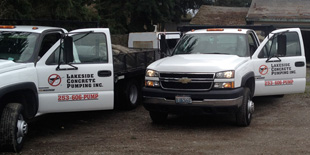 There might be several companies offering services for CDF concrete filling in Federal Way. However, you need to research and choose the best company for the task.
You can consider the following aspects when it comes to choosing the best company for CDF concrete services:
Experience
Use of the latest equipment
High quality concrete
We are the ideal company to call for CDF concrete filling and oil tank filling in Federal Way as we possess all these qualities and more.
We are experts in flowable fill and pouring for any area or surface, like oil tanks.
If you need concrete density fill in Federal Way and you are looking for a reputed company, call Lakeside Concrete Pumping at 206-452-4800.