Concrete Delivery for Federal Way Home and Business Property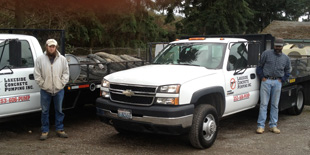 If you are in Federal Way, WA and require high quality mix to complete your concrete work, get in touch with Lakeside Concrete Pumping. Since 1994, our company has been providing concrete delivery services for Federal Way residential and commercial properties.
We can handle jobs of all sizes, and offer pours for concrete slab work, concrete driveways, patios, sidewalks and much more. Stalled projects mean a lot of inconvenience, as well as loss of money. Realizing this, we take care that our concrete delivery in Federal Way homes and businesses is always on time.
We are committed to serving all our customers in the most professional and dependable manner. We have grown to become one of the leading local concrete delivery companies in the Federal Way area by consistently fulfilling our customers orders with:
Accurate estimates and fair prices
Hassle-free delivery
Wonderful customer service
Concrete Work in Federal Way - Easy and Hard to Reach Areas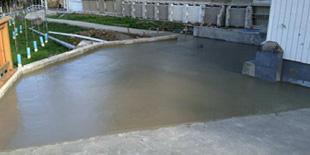 Choosing the right concrete delivery company is crucial to having your concrete work in Federal Way completed to your total satisfaction. Your construction project may require the mix to be poured in easily accessible as well as difficult-to-reach places. It is important that you hire a professional with comprehensive concrete pumping capabilities.
Select us for your concrete work in Federal Way to assure yourself of a flawlessly completed job. Our concrete delivery and pumping company has a stellar reputation and a large customer base as testament to it's expertise. We credit this excellent standing to our:
High-powered concrete delivery trucks with unique 2" pump lines
Skilled, seasoned, diligent technicians
Steadfast commitment to quality workmanship
You can count on us to deliver concrete mix precisely where your concrete work in Federal Way demands.
Concrete Pumping Offers Many Benefits for Federal Way Residents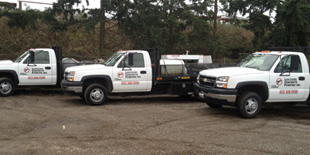 Concrete pumping is the best option for Federal Way residents who want accurate pours to complete their concrete work. The mechanical pouring is much faster than the conventional concrete delivery methods, and also helps get the work done with minimal spills or drips on the job-site. Fewer disruptions and speedy pours are other benefits from concrete pumping for Federal Way residents.
Call us for pumping concrete if you want your concrete work done:
Quickly
Smoothly
Efficiently
We offer concrete pumping services in Federal Way for projects of all types and scopes.
Looking for a reliable, customer-friendly concrete pumping and delivery expert in the Federal Way area? Call Lakeside Concrete Pumping at 253-444-6710.