Controlled Density Fill Bonney Lake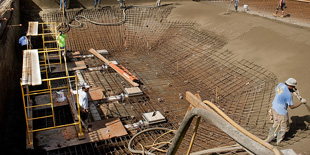 When it comes to controlled density fill services in the Bonney Lake, WA area, the only name one needs to know is Lakeside Concrete Pumping! Our company has been developing controlled density fill mix design and pumping CDF concrete since 1994.
We are one of the most well-equipped, reliable sources of controlled density fill material for such projects in this region.
Also known as flowable fill and flowable mortar, controlled density fill is an engineered cement material that is self-compacting. It is an excellent alternative to the conventional compacted granular backfill and is quite popular for a number of applications.
Some of the projects for which controlled density fill mix is used in Bonney Lake include:
As a structural fill
For filling abandoned water/sewer lines and tunnels
To make a pavement sub-base
As conduit and pipe bedding filler
For foundation base backfill support
As backfill for retaining walls
Flowable Fill Bonney Lake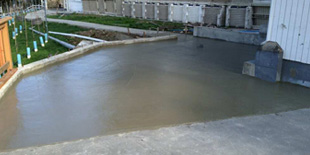 CDF concrete or flowable fill is commonly used as a backfill for utility trenches.
The main factors that make it a better option over non-flowing or dry pack backfill materials are that controlled density fill:
Is more practical and efficient
Is of milder strength
Offers superior control and is self-leveling
Has excellent load-bearing properties
Allows for easy excavation in the future
Is relatively economical
The flowable quality of CDF concrete means that it is easy to place it in any difficult-to-access or tight area where compactible backfill would be impossible to put down.
Moreover, placing flowable fill in any Bonney Lake property requires only a single man to manage the hose, and flowable fill cure time is quite short.
Saving time and labor during backfill makes flowable fill a cost-effective choice for underground utility backfill materials.
Bonney Lake CDF Concrete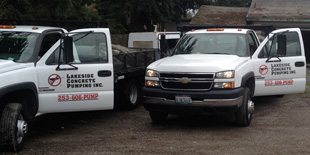 We cater to a diverse clientele with our flowable CDF concrete pumping services in Bonney Lake.
These include general contractors, CDF suppliers and oil tank abandonment specialists.
Our technicians are skilled and experienced at making flowable fill and can handle any big or small project for CDF concrete filling. We also offer oil tank filling to help you retire old oil tanks, thereby ensuring they're not a risk as they age.
Choosing us for controlled density fill pumping for your oil tank filling or other project is a good decision, as our company:
Schedules and completes jobs quickly
Is staffed by knowledgeable and trained technicians
Has top-of-the-line pumping equipment
Charges fair and competitive prices
Look no further than Lakeside Concrete Pumping when you need CDF concrete pumping services in the Bonney Lake area. Call 206-452-4800.