Controlled Density Fill Has Many Uses in Pierce County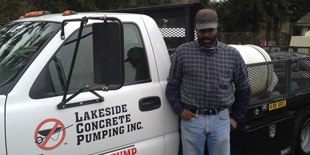 Certain construction projects call for flowable fill material that can be easily used as underground filling material. While there are several other materials one can use, CDF concrete is very popular, as it self-compacting and can even be excavated later.
Lakeside Concrete Pumping is a reputed company that offers high quality services for controlled density fill in the Pierce County, WA area. As an established company, we recommend the use of controlled density fill for a number of purposes, such as:
Pavement bases
Pipe and conduit bedding
Filling abandoned water or sewer lines
You can trust our skilled and trained technicians for controlled density fill design, mixes, delivery and pumping. Taking care of all your controlled density fill specifications, our technician will pump the flowable fill cement as required. You can compare our controlled density fill unit cost with others to ensure that you are getting the best deal.
Flowable Fill for Underground Utility Backfill in Pierce County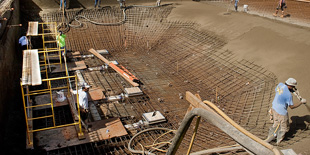 If you need the right flowable fill for any project, you must make sure to get it from the experts. There are several variants of the flowable fill material and only a few of them will pump properly.
That's why you must research and then make your choice regarding the company that will provide the CDF concrete for your project. We have been meeting the needs for flowable fill material in Pierce County and can provide you with the best services, thanks to our:
Latest equipment
Advanced technology
Many years of experience
We know how to make flowable fill for various applications and projects. You can get an estimate of the flowable fill cost and compare it with other contractors, as well.
CDF Concrete - Oil Tank Filling on Pierce County Property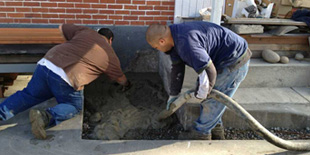 There might be several companies pumping CDF concrete in Pierce County. However, to ensure that you are getting the best services and the most affordable pricing, you must do your research. You can always choose us for pumping CDF concrete in Pierce County as we are:
Reliable
Reputed
Recommended
You can rest assured regarding our CDF concrete cost, as we will never charge more than market prices. You can let us know about the controlled density fill mix design you require and we will mix, deliver and pump it for you.
You can call Lakeside Concrete Pumping at (206) 452-4800 for any services related to CDF concrete in Pierce County.