Concrete Pumping in Auburn

•

Concrete Pump Truck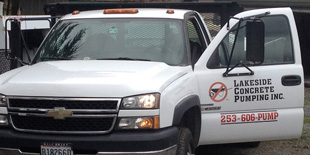 Getting a spot for a big concrete mixer truck to park and dispense all the concrete needed for your project can be a tough job in a city like Auburn, WA. Not only are there few places for a truck that big to park and not block traffic, but when you finally find a spot to park, it is too far away from your project.


This is where Auburn's premier concrete pump truck service comes in to save the day. Lakeside Concrete Pumping is a locally owned Auburn area concrete pumping service that has been serving the area for almost 20 years.
With our commitment to integrity, honesty, and quality service, we have built our reputation as the ones to call for solutions to tough concrete pumping problems.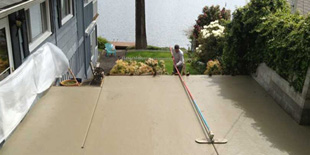 We use top of the line concrete pumping equipment and have an extremely experienced staff that is operated by the owner of the company himself. We guarantee all our work and promise that if something isn't your fault that you wont pay for it.
Prompt and Professional Communication
Locally Owned and Operated Auburn Area Company
Highly Experienced Concrete Pump Truck Operators
No Job to Big or to Small

Nearly 20 Years of Experience in the Industry
Auburn Concrete Pump Trucks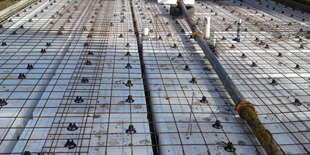 It is rare that a company has the owner of the company answering its phone calls. However that's exactly what you get when you call Lakeside Concrete Pumping. We believe so strongly that having an answering machine answer all your phone calls and force your client through 10 menus before they can finally talk to a human, is not only a waste of time, but is disrespectful to your client.

Mix this prompt and professional way of communicating, with our commitment to excellent customer service, and you can rest assured that you will walk away from our company with nothing but the highest impression of the way we conduct business. Even if you decide to take your project somewhere else, we would still love to get the chance to help you out any way we can.

Call Lakeside Concrete Pumping and see why we can call ourselves #1 for all your concrete pumping needs!