Concrete Delivery Belfair
Concrete is a crucial substance for any kind of construction work. The quality and strength of the concrete should match the strength of the structure it's being used for.
That's why professionals must use high quality materials and follow all building codes. Lakeside Concrete Pumping provides concrete delivery service in Belfair, WA.
Our team is very dedicated and works toward total customer satisfaction. Our many years in the concrete delivery and pumping market adds to our experience.
Some guidelines that may help you to choose the best company for your concrete project include their:
Experience
Quality of material used
Expertise
Licensed and insured
You can hire a company after considering the above aspects for your next concrete delivery service. In case you need any details of our services, please do not hesitate to call us.
Concrete Work Belfair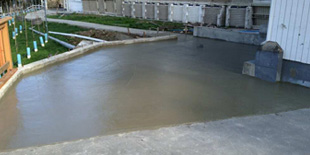 Concrete is connected with many other construction aspects and products. To be successful, concrete work requires various tools and machines to ensure proper spreading and curing.
We provide the entire range of concrete work services in Belfair, keeping the requirements of our customers in mind. Our team is rigorously trained on all the aspects of concrete work, including concrete pumping and delivery.
Our customer-centric service has helped us gain loyal customers. Concrete work needs precision, which we ensure for each of our projects. Concrete work is not recommended as a DIY project as it needs various tools and training to get the desired results.
Below are some factors that should be considered before initiating the concrete project:
Selecting the right materials
Hiring the right contractor
Budgeting for the project
Creating a timeline
Scheduling the start date
You can call us if you have questions about our services, pricing or general approach to our work.
Belfair Concrete Pumping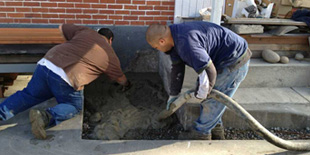 The process of concrete pumping utilizes special pumps designed for concrete work. We have a dedicated team taking care of all your needs. We provide services related to concrete pumping in Belfair.
Our team carries out concrete pumping with a view to provide optimum customer satisfaction. Some factors that should be considered for concrete delivery include:
Type of mixed concrete
Constant mixing/stirring
Safe operation
As we specialize in concrete pumping for easy and hard to reach areas, we assure you of efficient and hassle-free services.
Call Lakeside Concrete Pumping at (206) 452-4800 for concrete delivery requirements for residential and commercial projects in Belfair today!